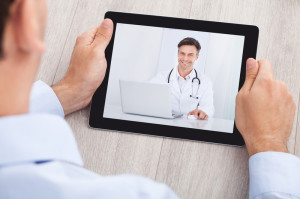 ACTIV DOCTORS ONLINE is a global telemedicine firm that provides a complete suite of telemedicine solutions and is now offered through Superyacht Insurance Group.
Do you know your blood type, allergies or the last medication prescribed? You will now with Activ Doctors online Personal Healthcare Record (PHR).
Activ Doctors Online's over 500,000 members can also use the portal and mobile applications to access a network of more than 3,500 specialists for second medical opinions, and to connect with their primary physicians through e‐consult. Global operations encompass the U.S., Europe and Asia.
Activ Doctors Online empowers everyone, anytime and anywhere to take care of their health destiny.
[box] They do this with their unique 5 multi‐language, mhealth 3 unique solutions.
Online Personal Health Records (PHR)
Online Second Medical opinion
Online eConsultations[/box]
Activ Doctors Online Chief Medical Officer team obtains and aggregates the members' medical records in one secure online application. This allows the member to have access to his or her medical information from anywhere in the world, at any time and in multiple languages. Additionally, members have access to world‐class physicians who are available to them for Second Medical Opinions in as fast as 48 hours and the ability to e‐Consult with their physician.
"Many crew members are at sea for several months and they need to have access to their medical information in the event that an at sea emergency occurs," says Maria Karlsson, President of Superyacht Insurance Group, "currently, there is nothing like this in the yachting industry. Activ Doctors Online addresses a vital need with a valuable tool so that crew members have everything they need regarding their health while at sea."
Activ Doctors Online is one of the first telemedicine firms to provide Online Personal Health Records, Online Second Medical Opinions and eConsultations from a single online integrated platform secured with military level encryption. Its network of specialists performing online second medical opinions are
currently state licensed, board‐certified, have been practicing medicine a minimum of 10 years and have passed Federation of State Medical Board background checks.
"As you prepare for your travels, it is important to know what to do in the event of a medical emergency," says Maria Karlsson, "Activ Doctors Online grants unlimited access to your medical history regardless of your location in the world, which is imperative to facilitate and ensure proper treatment."
Activ Doctors Online members are well prepared with easy access and control of the right information and global medical experts, to make informed, cost effective choices for preventive care and for unforeseen medical situations and emergencies.
ACTIV DOCTORS Application